Regular price
Sale price
$84.00 USD
Unit price
per
Sale
Sold out
My holy grail skin serum, a natural radiance elixir to improve skin luminosity, firmness & texture, calm & minimise redness, boost hydration & reduce signs of ageing. This is my botox in a bottle!
I couldn't find the perfect serum, so I created it. I am a firm believer that skin thrives with simplicity. Every ingredient has been intentionally selected to ensure the most effective yet minimalistic solution to target premature ageing. No unnecessary fads, complicated chemicals or harmful fragrances. Purely and essentially the formulation you need to effect change, naturally.
ALL-IN-ONE

AGELESS PRIMER
SMOOTHING
BRIGHTENING
PLUMPING
FIRMING
HYDRATION BOOST
100% NATURAL & EFFECTIVE
VEGAN
FRAGRANCE FREE
HERO INGREDIENTS

Inflammation, environmental and UV damage and moisture loss accelerate premature ageing. Our carefully selected ingredients aim to combat these key ageing contributors long term, while offering an immediate cosmetic natural plumping skin enhancement.

HYALURONIC LMW & HMW

My favourite skincare ingredient, HA holds up to 1000x its molecular weight in water! This powerful ingredient attracts and binds water to replenish the moisture of the skin, resulting in hydrated, dewier and healthy looking skin. As we age the amount of hyaluronic acid in our skin declines, coinciding with the increase of wrinkles, fine lines and dryness. Keep premature ageing at bay with our effective combination of Low and High molecular weight HA - LMW easily absorbs and penetrates the deepest layers of your skin for intense moisture, sustained hydration and reduced fine lines and wrinkles over time, while HMW delivers immediate cosmetic and visible results of plump hydration to the surface of the skin.

HEXAPEPTIDE

Hexapeptides target the surface of the skin, and are sometimes called "the Botox of peptides." That's because they have a relaxing effect on the muscles of your face, slowing down wrinkle formation without injections. It can also improve hydration and collagen stimulation.

HEPTAPEPTIDE

Heptapeptide targets all 3 layers of the skin, promoting collagen growth to improve the structure of your skin, without the need for collagen injections. It has been proven to reduce sagging, making your skin appear firmer. It also promotes the transport of nutrients through all 3 layers, thereby having a beneficial effect on ageing, pigmentation, sagging, and inflammation.

MARINE COLLAGEN

Collagen is a natural protein produced by the body that keeps our skin healthy and youthful, however collagen production gradually decreases as we age. AKTIVAIT marine collagen is extracted from natural deep seaweed. The benefits include enhancing skin restoration, elasticity & firmness, while boosting skin repair, smoothness and overall health. It is an effective ally in maintaining your youthful appearance and radiance.

VITAMIN C

The ultimate brightening and anti-aging antioxidant, Vitamin C stimulates collagen synthesis and assists in antioxidant protection against UV-induced photodamage. It is known to protect against free radical damage, even skin tone, and promote collagen production.

ALOE VERA

Aloe vera helps to sooth and balance the PH of the skin, while naturally providing a multitude of essential minerals, enzymes & vitamins that promote healthy glowing skin. It gently and effectively assists in the transportation and absorption of our hero ingredients.

ROSE WATER

Rose water has been used for thousands of years in skincare for its strong anti-inflammatory properties that improve your complexion and reduce skin redness and puffiness.

VEGETALE GLYCERINE (PALM FREE)

Our certified organic vegetable glycerin is palm free, derived from organically farmed flaxseeds. This essential ingredient is a moisture locking active, preventing moisture loss from both the serum and the skin.

ARGAN OIL

Argan oil is rich in fatty acids such as oleic and linoleic acid, which have anti-inflammatory benefits. It's many benefits include boosting the skin barrier function to bring a gloss and glow to the skin, helping to protect against environmental damage, offers moisture and nourishment to the skin, and soothes irritated skin. It also helps prevent transepidermal water loss, healing and sealing the skin's outer layer, which improves appearance and prevents further drying and damage.

SWEET ALMOND OIL

An excellent emollient that is known for its ability to soften, recondition and moisturise the skin. It helps to calm skin irritation and inflammation, evens skin tone, assist in skin rejuvenation and helps to prevent UV damage.

100% Plant Derived INGREDIENTS:

Aloe Vera Gel, Rose Water, Hyaluronic LMW & HMW, Argan Oil, Sweet Almond Oil, Vegetable Glycerine (palm free), Marine Collagen, Hexapeptide, Heptapeptide, Vitamin C, Plantaserv S

Recommended for dry, normal, ageing and combination skins
DIMENSIONS

Height 151.6mm
Diameter 33mm
HOW TO USE

1-2 pumps gently smoothed over skin after cleansing as part of your morning and night skincare ritual. Apply serum after toning and before heavy creams.
FAQs

WHAT SEQUENCE IS THE SERUM BEST APPLIED?

The Serum is best applied after cleansing and while your skin is still damp- for this reason we recommend applying after cleansing, and followed by The Mist. The Mist gives your skin an immediate injection of pure hydration, helping to pull The Serum's active ingredients deeper into the skin so they can work more effectively. 

DO I NEED ANOTHER MOISTURISER?

We recommend normal, dry and mature skin types layer their skin care and follow The Serum with The Booster for maximum nourishment. The Serum is often adequate hydration for oilier skin types. 

IS THE SERUM SAFE FOR SENSITIVE SKIN?

Though we can never guarantee all sensitised skin will be non-reactive to Aktivait products, they have been formulated intentionally with sensitive skin in mind as a priority. Our pure plant ingredients are blended simply and synergistically, and are not only known to be safe but also effective in calming and repairing most sensitive skins.

WHAT SKIN TYPE IS THE SERUM FORMULATED FOR? 

The Serum is suitable for most skin types including oily, normal, dry, mature and sensitive skinIs The Serum for morning or night?We highly recommend applying morning and nighttime, as part of your daily routine. 
View full details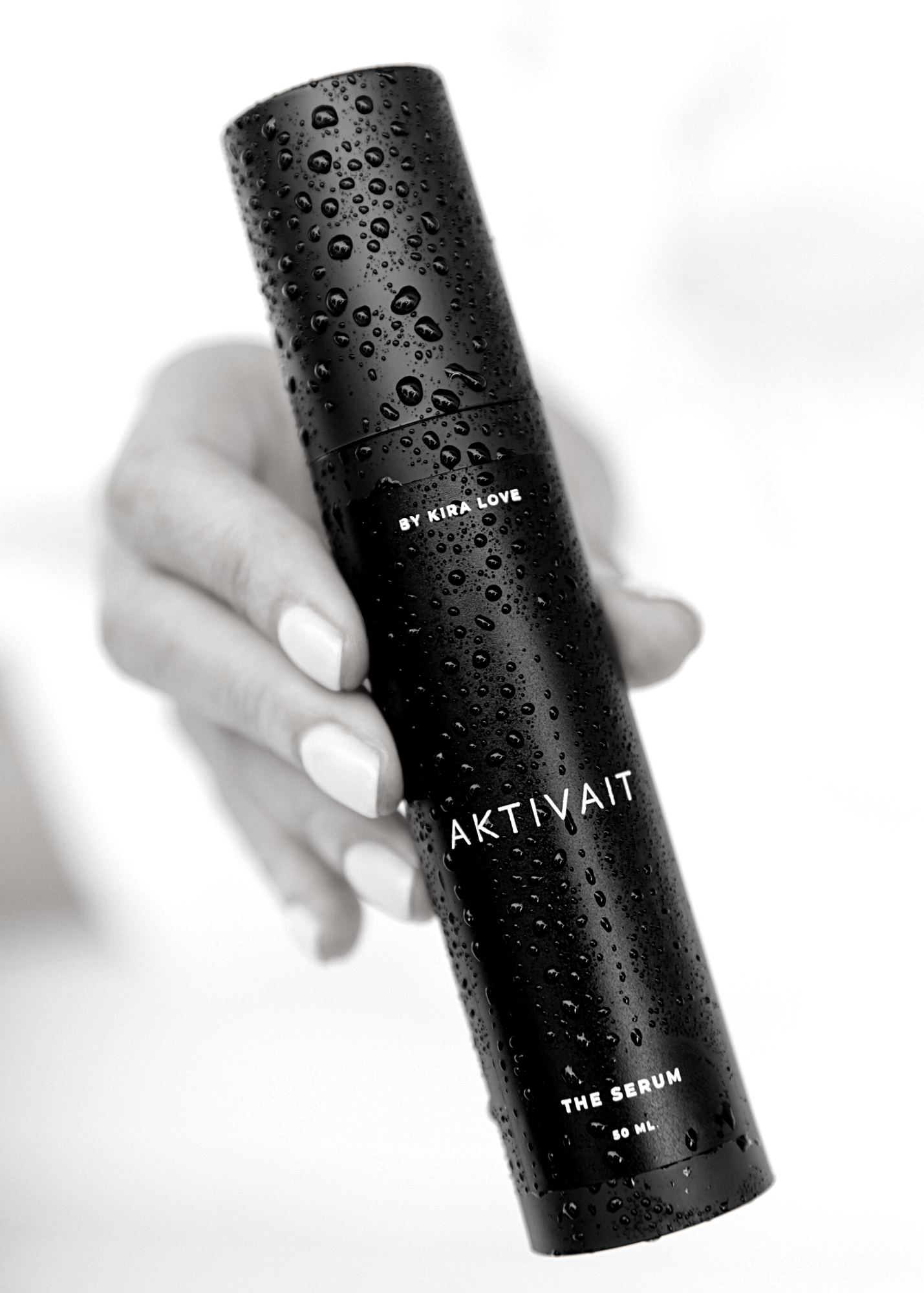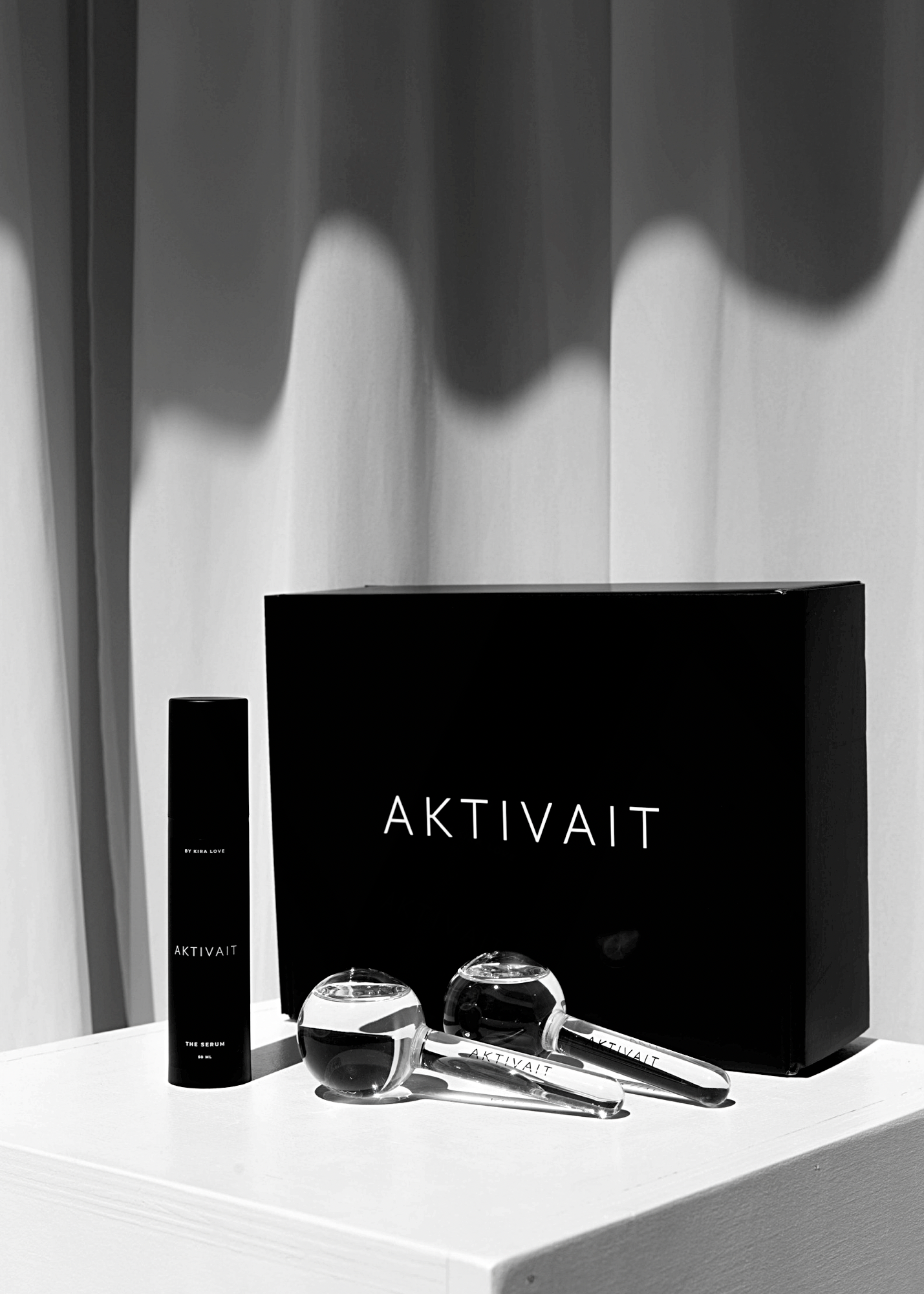 CLIENT LOVE
"Kira, oh my god! I've been meaning to message you. I've been using this serum for almost 6 weeks now and I can't believe how much my skin has changed. My pores seem tighter. My pigmentation seems lighter and overall glow of my skin is next level. I don't know what's in this stuff but it's like nothing I've ever used. Thank you for creating such an amazing product, jumping online now to reorder with the mist."

"Hi love, this serum is neeeexxxt level! I cannot believe how hydrated and firm my skin is and the feeling lasts all day. It's a winner to my daily skin routine along with the ice globes. Xx"